Archive for March, 2012
Friday, March 30th, 2012
Finally I found a minute to get online! Thankfully my girl Kim at RunnerNurse has sent me an awesome guest post for me to share with you! Check out her blog and love her as much as I do!  
Hello Ready, Set, Feast readers! It was super nice of the lovely Kelsey (I am her friend, I have to be nice to her) to ask me to do a guest post. I'm Kim from RunnerNurse.com, and I blog about running, being in nursing school, and eating red velvet cupcakes – oh, and drinking wine. The weather here in Chicago is warming up quite a bit lately, so I thought I would do a post for all the people out there who want to start running – but have no idea where to begin. I, like many of you, was not a good runner. Actually, I'm still not "good" – but I am at a completely different place now than I was pretty much exactly one year ago. I decided to sign up for my first 5k in 2011 after finishing up my 20+ years as a figure skater. After numerous attempts at running and enjoying some fantastic shin splints and sore ankles, I knew I needed a training plan. At that time, the Couch to 5k plan entered my life.
It is a FREE 9-week plan that takes you from not running at all to being able to run for 30 minutes/2-3 miles without stopping. Without injuries. Running 3 times a week. It is super cool. I followed it, and couldn't believe how much I had improved by the end. I ran my first 5k in May of 2011 having only run a little over 2 miles the entire program – and didn't have to stop once. I had signed up for a really relaxed 5k at a local zoo, and slowly ran the entire thing listening to my ipod – I can't tell you how proud I felt crossing that finish line.
I then signed up for another 5k that fall, the Hot Chocolate 5k in Chicago. Then I signed up for my first 8k this past Sunday at the Shamrock Shuffle! Now, I use running to help me get rid of all the stress I experience while in nursing school.
Basically, here is what I have learned about running that might help YOU start.  First, some runs suck. Your legs feel like heavy rocks attached to your body and you want to die – this feeling goes away after about 1-2 miles for me. Just do the BEST you can – it is ok to take a walking break. Second, I NEED my music. Creating a new bomb.com playlist goes a long way for me. Here are a few of my favs right now..
Third, GET a running application. There are some awesome FREE ones available for many phones other than the iPhone. Once I realized I could run wherever I wanted outdoors and my phone would track my mileage and time, I enjoyed running even more. Now I can't stand the treadmill. Once I knew I was going to stick with running, I also invested in some new running clothes that I found on sale at Sports Authority. Having a sweet outfit to sweat it out in made me look forward to heading outdoors. Lastly, and possibly the most important, invest in some good running shoes and purchase them from a running store where people know what will keep you from personally from getting injured.
I hope that someone out there found this helpful, and I'd love to hear of anyone else who has enjoyed the Couch to 5k program! Good luck and thanks for reading!!
PS. Seriously, how cute is Kim? I just want put her in my pocket and carry her around with my all day.  Also can you tell we are friends….she listens to J.Bieb too!
Wednesday, March 28th, 2012
Good morning! I'm writing to you from Midway Airport.  I apologize for this post being late but I assumed Midway (like 99% of all airports) had wifi.  No such luck so I'm stuck with blogging without the Internet-which doesn't really work now does it?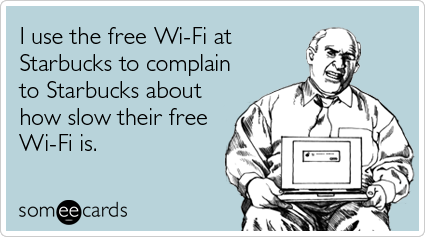 As I mentioned yesterday, I had my follow up appointment at the Running Institute.  Eventhough I hate the outcome, I straight up love that place.  This time I was there for about 1.5 hours and I had two doctors work with me.  Pretty awesome right?
What's not so awesome is what they said.  Basically, my bone chip isn't any better and the inflammation around it isn't any better either. Dr. Chin prescribed another 2 weeks off of running.  I explained to him about the Women's Half Marathon and how I was in the ad and most importantly how I would feel like a jerk if I didn't run it. Especially being coined as "The Rookie" and being the only one who has yet to run a half and whoopsies I didn't run this one either!
After arguring, Dr. Chin said I had 2 options.
Get cortisone or laser treatments that is considered a 'band-aid' type fix but the pain will come back since I didn't let the injury properly heel.
Let it heal and take care of myself.
I was intrigued by the first option until he told me that if I do this band-aide type fix the pain will come back and the extra bone will most likely dislodge and float around in the ole ankle.  Which would 100% result in surgical removal.  AKA it would be my fault because I didn't follow directions.  I really don't want surgery.
After talking some more, the two doctors had me walk, lunge, run and everything else in between and noticed how  I overcorrect on my right side.   Over correcting with my bone issue is most likely causing my tendons to stretch to the right side making it even worse.  Dr. Chin used a very high-tech strategy and cut a piece of felt and taped it underneath my insole. He then had me walk, lunge and run some more and defitintely saw an improvement with the added support.
So what now?  We are doing an 'experiment."  I was told to run 1.5 miles last night, with a 1 minute walking break inbetween.  Ice, and cross-train on Wednesday and repeat the 1.5 mile run on Thursday.  Depending on how it feels, Dr. Chin will either let me run 2 miles twice next week or come in for laser treatment as he thinks with the extra support, rest, icing it could actually start to heal.
Overall, it looks like the Chicago marathon is not my 2012 race calendar anymore.  I'm hoping the Chicago Women's Half is but he told me not to have my heart absolutely set on it.
So basically, this all sucks. I'm mad/frustrated/upset/devastated. Bad timing no?  But as a runner, I have to remember injuries happen.  A lot, and to everyone.  It doesn't mean I'm no longer a runner, it just means that I need to spend some time to take care of myself. I'm gonna listen to the Doc on this one!
That's all the nonsense I have for now!
Monday, March 26th, 2012
Remember when I told you about my freakish injury that is preventing me from running right now?  Well the good news is, I successfully had an entire weekend dedicated to running, just without the actual running part.
Friday night I went to the Shamrock Shuffle expo to work the Women's Half Marathon booth.  It was a lot of fun, I got to meet some of the other women from the ad and I even got to meet reader Chrissie (hey girl, thanks for stopping by!)!
Recognize them? That's Erica (The Expert) and Margaux (The Leader).  Do you like how we stood shortest to tallest?  These ladies were beyond nice and made me even more excited (if possible) to run the race!
Saturday, I met up with some fancy smancy Chicago running bloggers. We met at the expo which of course meant I had to go take additional pictures with my picture. I'm classy like that.
And because I'm so incredibly famous, Kim wanted my autograph and a picture with yours truly. The best news is, I managed to get 3 of me in this picture.
I  seriously am a class act. It's a surprise these ladies didn't tell me the wrong time and location of the meetup to avoid hanging out with me.
As you can see, I am the only one not dressed in running clothes as I was also the only one who didn't run.  Instead I was too busy making breakfast, showering and applying makeup which basically is equivalent to running the 3 miles they did.  Hey, if I'm not allowed to run at a running blogger meetup, I might as well look like I at least showered, no?
Sunday was the actual Shamrock Shuffle! Since I couldn't actually run it, I did the next best thing and planned on meeting Kim at the finish line for post-race food and drinks.  I'm fairly certain I walked the entire 8K just trying to find the finish line and then trying to find Sarah and Keren. Which sadly didn't happen but then again I gave up looking for them after about 12 seconds.  I didn't really fancy being around 40,000 sweaty people.  But alas! I found Kim and we succeed in stuffing our faces with food and beer.  This was Kim's first time running 5 miles and she rocked it!
So if you were wondering if it were possible to have an entire weekend dedicated to running, without actually running, it can be done.
In other news, I go back to the doc tomorrow for my weirdo injury. Keep your fingers crossed it's good news! That's all the nonsense  I have for now!
What did you do this weekend??
PS. Because I was MIA this weekend with posting, I didn't get to post that yesterday was JT's birthday! Happy birthday dad!  I hope you got to roast all the hot dogs you ever wanted!
PPS. forgot to post the Sweat Pink winner in this post the first time around. Congrats # 49- Laurel C for winning! Email me at readysetfeast@gmail.com so I can get your awesome top and laces to you!
Laurel C: I like my strong legs…..they help me run and take me anywhere I need to go 

 And this tank is great! I'd love to have one!
Friday, March 23rd, 2012
I just discovered on Google Analytics  the ability to see search terms people used that landed them on your blog.  I would be lying if I said Ididn't spend about 15 minutes cracking up over these.
"i peed my pants"
Barack Obama is a woman (<-why are you searching that??)
Going to cut off my right ankle (seriously? don't do that!)
Night muscles (<-???)
Hillbilly on a bike (HA!)
But the winner this week goes to:
Looking for a freak to come over.
How on earth did that person end up on my blog?? Glad they did though.  I'm sure I helped all of those people with finding what they were looking for.  These are just from this week.  I plan on doing a weekly roundup of my favorites each Friday.  Good news is, I will be doing a post on night muscles fairly soon. Once I figure out what the heck they are.
Another thing I like to do on Friday is link to my favorite posts from this week. I love bloggers, and am obsessed with 99% of them. Considering I follow about 29302 blogs I figured every Friday I would do a link roundup of my fave posts from the week.  Here are this weeks:
Funny:
Food Porn:
There ya have it! My faves from the week.  Leave a link to your fave post from the week in the comments section! That's all the nonsense I have for now!
PS.  Will I be seeing you tomorrow at the Chicago runner/blogger meetup??? Please say YES! (some of us won't be running (me) so you can meet us after the run!)
PPS. I'll be at the Shamrock Shuffle Expo tonight at the Women's Half Marathon booth from 5-7! Stop by and say HEY GURL to me!